Rob's Pit Bar-B-Que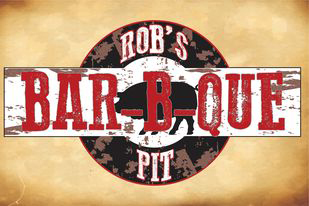 No products to show at this time.
Rob's Pit Bar-B-Que
Carterville, IL
7335 Cox Drive Carterville, IL 62918
Rob's Pit Bar-B-Que is a family owned and operated business on Route 13 near Veterans Airport. Owner Rob Riley has been preparing and offering his own well-loved recipes for over 30 years!  Specializing in barbecue, brisket, ribs, fish, chicken, and more!  The new salad bar is now open!  At Rob's Pit Bar-B-Que you can dine in, order carry out.  Catering is also available.  Open for lunch and dinner. Find them on Facebook or call ahead 997-2272.
Rob's Pit Bar-B-Que
7335 Cox Drive, Carterville, IL, USA